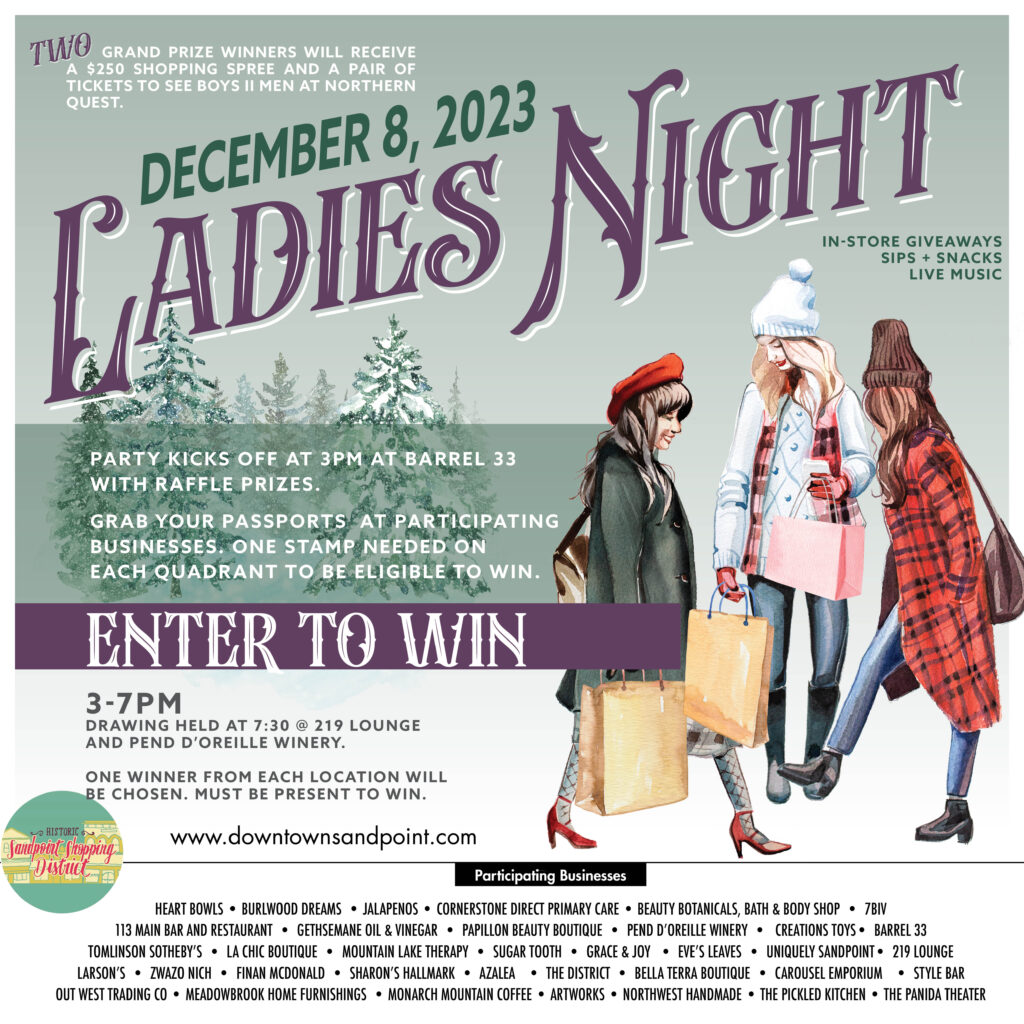 December 8, 2023,  3 – 7 PM
Ladies, this night is for you.  Passports return along with amazing prizes, local deals, sips, snacks, music…a favorite every year.  
From all of us in the Sandpoint Shopping District, please know we look forward to this day every year.  You ladies are amazing at keeping this community thriving.  
Thank you.  Thank you.  Thank you.
Check out the Downtown Sandpoint Shopping District Facebook page for additional information.
It's all here in downtown Sandpoint

A unique collection of retailers, art galleries and restaurants that have come together to create events for downtown Sandpoint and share more information about our great small businesses. We hope you enjoy our beautiful downtown.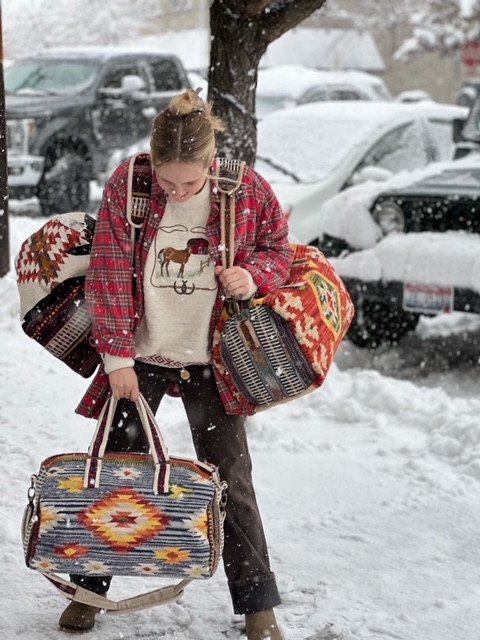 Check out what's happening downtown
Top 10 Reasons to Shop Local
There are many benefits to shopping locally from job creation to local pride, but consider these other great reasons to keep it local. Read more »